Irrigation installation, maintenance, retrofit and repair, and complete landscape management services for HOA, commercial and residential customers for over 30 years.
We provide a comprehensive range of services to ensure that your outdoor living environment is healthy, resilient, and water-efficient. At Irrigation by Design, we believe that a beautiful and sustainable landscape begins with an irrigation system that is designed to meet your unique needs and properly maintained over time.
Our expert team offers a full range of services, including system design and installation, regular maintenance and repairs, and water management solutions.
Trust us to provide the services you need to ensure the long-term health and vitality of your living landscape.
WHY CHOOSE IRRIGATION BY DESIGN?
For over three decades, Irrigation by Design (IBD) has been transforming outdoor spaces into remarkable environments. Our expertise extends throughout the Twin Cities Metro area and beyond, making us a trusted name in the green industry. What sets us apart is our unwavering commitment to quality and communication. We take pride in employing more Irrigation Association Certified Irrigation Contractors (CIC), Low Voltage Licensed Technicians (PLT), and EPA WaterSense Partners than any other irrigation company in the region. From well-known local landmarks to private residences, Irrigation by Design has the tools and talent to fulfill all your landscape irrigation needs.
Our mission is to help businesses and homeowners create a sustainable future by managing their landscapes in a smart and responsible manner. We use the latest technologies and practices that are both affordable and convenient to achieve the best results. Our approach is customized to meet the unique requirements of your property, ensuring that we avoid common mistakes such as inefficient or excess watering. We aim to create the healthiest landscapes possible, and we do so with a focus on environmental responsibility and sustainability. Choose Irrigation by Design for your landscape irrigation needs and experience the difference that our expertise and commitment can make.
IRRIGATION SERVICES THROUGH THE SEASONS
While spring is an exciting time for landscaping, it's important to remember that maintaining your property is a year-round task. Our team of qualified professionals at Irrigation by Design can help you keep your sprinkler system working at its best all season long. We offer free phone consultations to discuss your specific needs and goals, and can propose a service package that fits your budget. Whether you need a minimum of four visits or weekly maintenance, we have the flexibility to provide the services you require. Don't wait until spring to take care of your landscape – contact us today to get started.
Spring Starts include complete inspection and repair, controller programming, weather sensor calibration (if applicable), etc.

Mid-season Maintenance provides proactive services, such as testing all stations for needed adjustments or repairs, verifying rain sensor operations, adjusting system run times to accommodate weather changes and fine tuning SMART controllers.

Autumn Shutdown will prepare your system for the harsh conditions of a Minnesota winter and ensure you are safely ready for spring.
Our team can propose a service package to meet your property's needs, your goals and your budget.
ABOUT IRRIGATION BY DESIGN
Staff Spotlight
Ron Soukup, Water Manager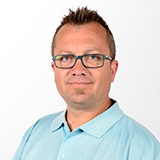 Credentials: CIC, CLIA, CID, EPA WaterSense Partner
Education: B.S. Business Administration, Southwest Minnesota State University; A.A. Moorhead State University
Experience: Ron has worked in the Irrigation Industry for 32 years.
IBD Employee Since: 2015
Primary Focus: Commercial Irrigation Service
We're Hiring!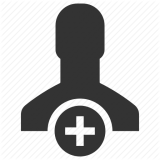 There is no "easy" way to introduce pricing changes from a business to its valued clients.  All of us at IBD are consumers too, subject to the same costs of living as you.  We have families, responsibilities, dreams and obligations [...]
Over the last few weeks, we have received increased calls about lawns browning, presumably from lack of irrigation from several of our accounts throughout the Twin Cities, from Blaine to Savage, Plymouth to Woodbury. We've dispatched techs who confirmed the [...]
This March marked Irrigation by Design's 30th year in business.  A special milestone that has lead us all to reflect on how we accomplished it. It started with a need for change. Tim Malooly, president and owner of Irrigation by [...]
Contact Us Today About Irrigation by Design Services
Ask us about keeping your property looking its best in all seasons.