Irrigation installation, maintenance, retrofit and repair, and complete landscape management services for HOA, commercial and residential customers for over 30 years.
From installation to routine maintenance, we offer a range of services to make sure your outdoor living environment is healthy, resilient and water-wise.
WHY CHOOSE IRRIGATION BY DESIGN?
Irrigation by Design (IBD) has been helping to create outstanding outdoor environments for over 30 years. Our expertise is spread across the Twin Cities Metro area and beyond. Our dedication to quality and communication has set us apart from the competition within the green industry. IBD employs more Irrigation Association Certified Irrigation Contractors (CIC), Low Voltage Licensed Technicians (PLT) and EPA WaterSense Partners than any other irrigation company in the region. From prestigious local landmarks to your front yard, Irrigation by Design has the tools and the talent to meet all of your landscape irrigation needs.
We help businesses and homeowners be green by managing the landscape differently. We use today's best technologies and practices, which are affordable and convenient, to deliver results. We cater to your specific property's needs and eliminate typical mistakes of over watering, over fertilizing and over mowing to create the healthiest landscapes, and we do so in an environmentally responsible and sustainable way.
IRRIGATION SERVICES THROUGH THE SEASONS
Spring is when you're most excited about the prospects of your landscape. But it's not the only time to care for your landscape. A well-managed property needs responsible care from qualified professionals through the heat of summer and into the fall. Contact us today to schedule your free phone consultation to discuss how we can best help you keep your sprinkler system working its best. Our team can propose a service package to meet your property's needs, your goals and your budget.
Spring Starts include complete inspection and repair, controller programming, weather sensor calibration (if applicable), etc.

Mid-season Maintenance provides proactive services, such as testing all stations for needed adjustments or repairs, verifying rain sensor operations, adjusting system run times to accommodate weather changes and fine tuning SMART controllers.

Autumn Shutdown will prepare your system for the harsh conditions of a Minnesota winter and ensure you are safely ready for spring.
Our team can propose a service package to meet your property's needs, your goals and your budget.
ABOUT IRRIGATION BY DESIGN
Staff Spotlight
Ron Soukup, Water Manager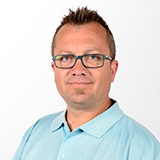 Credentials: CIC, CLIA, CID, EPA WaterSense Partner
Education: B.S. Business Administration, Southwest Minnesota State University; A.A. Moorhead State University
Experience: Ron has worked in the Irrigation Industry for 32 years.
IBD Employee Since: 2015
Primary Focus: Commercial Irrigation Service
We're Hiring!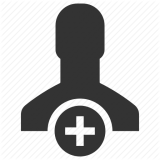 Irrigation Installation Crew member – experience preferred, but not required
Irrigation Installation Crew Lead – minimum of two years irrigation installation experience
Irrigation Service Technician
Landscape Management Technicians
Join The Discerning Clients Enjoying Irrigation by Design Services
Ask us about keeping your property looking its best.