INSTALLATION
Just as you or your Gardening Professional hand selects the perfect plants for your space, based upon the amount of sunlight, traffic flow, decor, hardiness zone as well as other factors, Irrigation by Design also uses a similar process to design and install your sprinkler / drip irrigation system based on your property's layout and needs, including but not limited to: soil analysis, grading and elevation summary, current and future landscape requirements, neighborhood standards, and desired coverage. We understand that an Irrigation System is there to support the health and vitality of your turf and garden space. We make sure that each square foot is managed on an individual basis, appropriately and effectively.
RETROFIT AND REPAIR
As your landscaping changes, your sprinkler or drip irrigation system has to be customized to reflect those changes. Sometimes it is as simple as recalibrating or adding individual sprinkler heads or rotors. Other times it may be desirable to expand the system itself. If the initial irrigation system installation is not designed to be further developed, it can be an expensive option to consider.
That is why Irrigation by Design, during our planning and design phase, identifies any future coverage the property may require, and installs a system that is capable of cost-effective and convenient modifications and/or repairs.
PROACTIVE MAINTENANCE
Our maintenance contracts are great for the busy or traveling homeowner. Between work, school, family and to trying to find time to relax, it is easy to forget to startup and winterize your irrigation system at the proper time, let alone plan for proactive maintenance to extend the life of your system. Let the experts at Irrigation by Design maintain your system and take one more thing off of your ever-growing to-do list.
Spring Starts include complete inspection and repair, controller programming, weather sensor calibration (if applicable), etc.
Mid-season visits can vary in frequency and provide proactive service to optimize your investment in your landscape.
Autumn Shutdown will prepare your system for the harsh conditions of a Minnesota winter and ensure you are ready for spring.
Troubleshooting and repairing an irrigation system can be time-consuming and expensive. If the right methods and procedures are not followed, it is impossible to maintain an irrigation system in a timely and cost-effective manner. This often results in frustration for the technicians and disappointment for the client.
Irrigation by Design's approach to troubleshooting a system begins with our first contact with you. Our staff is trained to ask the right questions from the beginning, so our technicians in the field have the most up-to-date and appropriate information on what the issue could be. When armed with the right information and expertise, our technicians are able to eliminate many of the steps less experienced companies would take. This allows us to cut hours off the service time, passing the savings on to you.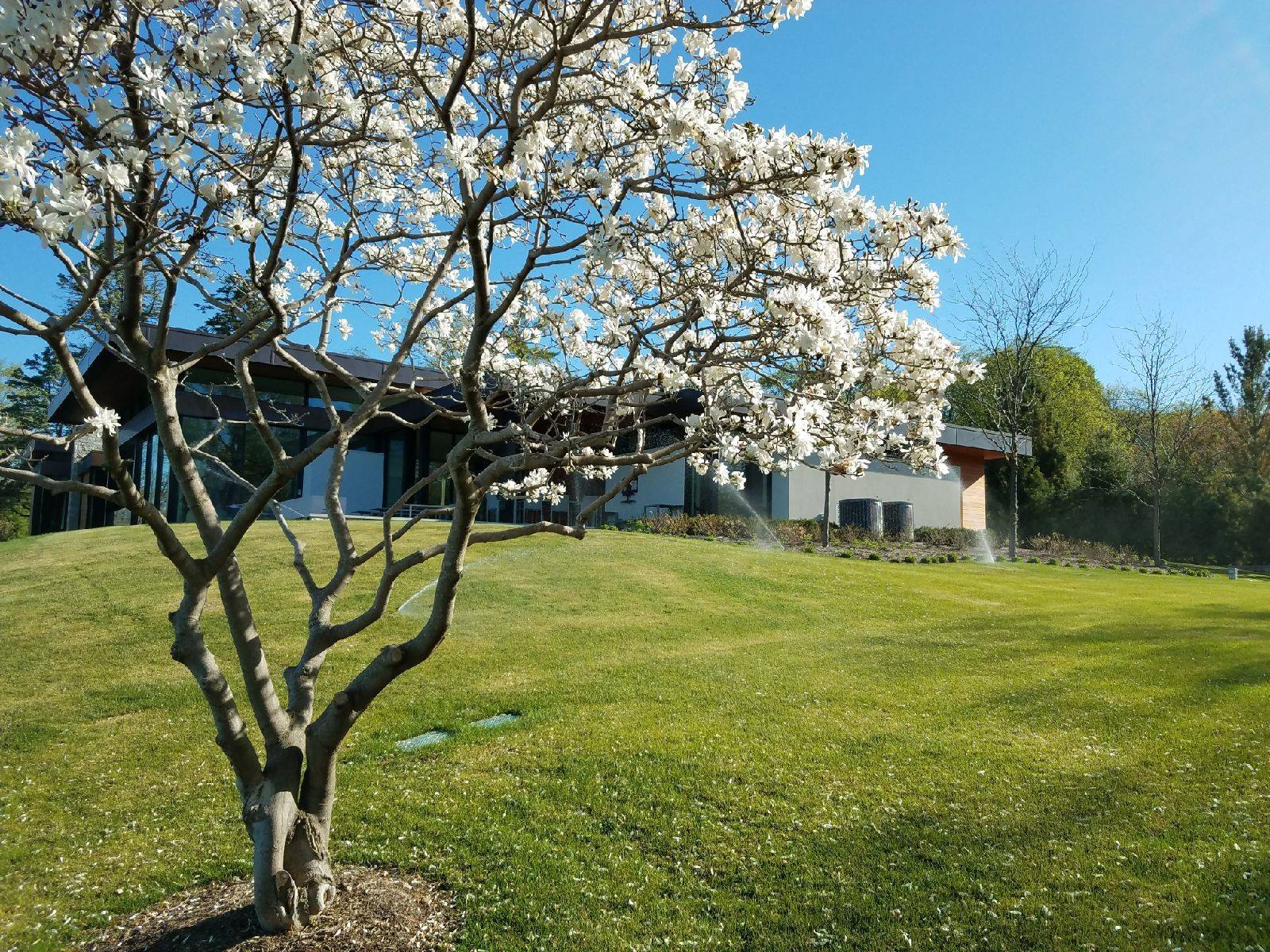 Join The Discerning Clients Enjoying Irrigation by Design Services
Ask us about keeping your property looking its best.